Exciting news: Mike McCormack has been featured in Voyage Dallas Magazine, one of the most popular Dallas publications.
You can check it out below: http://voyagedallas.com/interview/meet-mike-mccormack-peopleright-north-dallas/
TRANSCRIPT: Voyage Dallas Article
Meet Mike McCormack of PeopleRight in North Dallas
Today we'd like to introduce you to Mike McCormack.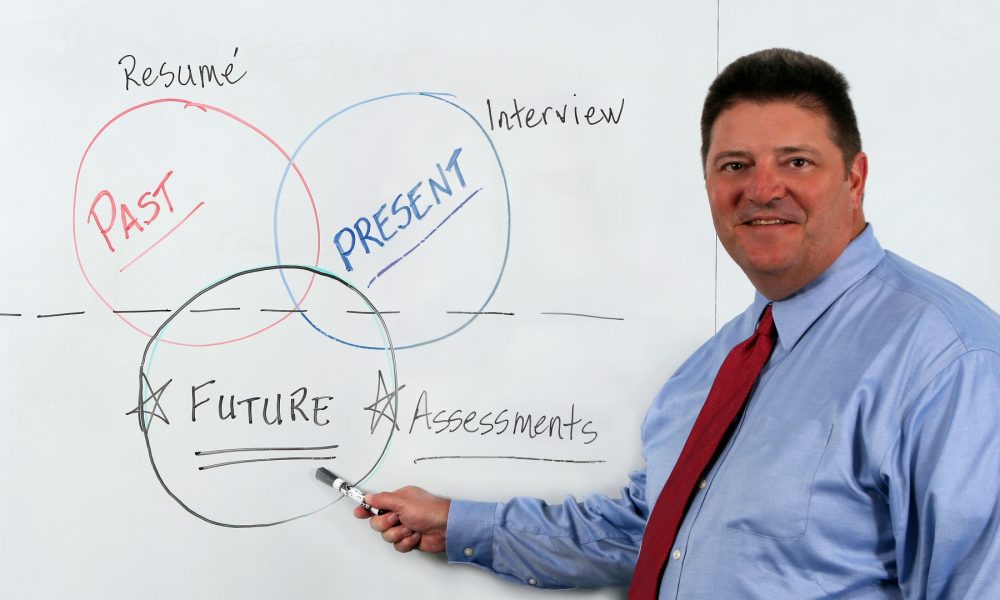 Mike, please share your story with us. How did you get to where you are today?
I spent the first 20 years of my career working for corporate America. After getting an engineering degree and M.B.A. (both from Texas A&M) I worked as a consultant in the information technology industry. I worked for five companies and had 10 separate job titles, and I never left a job because of poor performance.
But out of those ten jobs, there were about eight that I hoped I would never do again. It wasn't because I couldn't, but because there was always something about them that resulted in a not-so-good fit for me. When the 'dot.com' bubble burst around 2000, and the consulting industry went into the tank, I got the chance to reinvent myself (again). But this time, I decided (mainly out of necessity) that I wanted to start my own business. And I wanted to focus on job and career fit because I had experienced great career fit twice, and bad career fit eight times.
And because I had two technical degrees and lots of business systems experience, I wanted to create a business focused on helping companies find better job fit options for their employees – for the benefit of both parties. I knew that when most IT system implementation projects failed, they failed more because of people issues than because of technical issues. They didn't have the right people in the right roles, or they didn't train them very well on the implications of the new system(s),
I was coming out of a job where I had excelled in re-designing the career path models for a national consulting organization (one of the two jobs where I thrived). I initiated the role in our region, and within three years was the top-rated person in the country (among my peers in the four other regions). I loved what I was doing, and was being recognized in many ways for the contributions I was making. I wanted to create a new company that could help all sorts of companies do something like this, i.e., get people into roles where they could naturally excel – just by being themselves.
I started PeopleRight in 2002 to focus solely on working with businesses. I had some early successes, gaining a Fortune 300 company as a client, and also working with one of the Top 20 Privately Held Companies to Work For in America.
While I was getting my business off the ground, my two kids were growing up. When my oldest was in his junior year in high school I went with him to visit potential colleges. I wasn't looking for another business stream, but one kind of smacked me in the face and I decided to pursue it in addition to what I was already doing.
When working with businesses, our differentiating niche is the ability to objectively measure how an individual is wired, and then compare it to how the top performers in a particular role are wired. When on a college visit with my son, one of the Admissions Directors started explaining how their school helps students to choose a major – and I was floored by how inefficient their method was. And since I would be the dad responsible for paying for my kids' college, I wanted to make sure that investment would turn out well.
I decided to come back home and do some research. Maybe all colleges weren't this clueless, right? But the more research I conducted, the more astounded I became about how the whole career decision process takes place – and how poorly it turns out for most students. I made the decision to start using the tools and results we developed working with businesses to help young adults make better decisions about their future career direction.
So today I have a business that measures what is working in specific roles for specific businesses, and use that information to help businesses make better decisions about their human capital, and that helps young adults make better decisions about their future career opportunities.
Overall, has it been relatively smooth? If not, what were some of the struggles along the way?
If someone tells you building a new business is easy and anyone can do it, you need to talk to someone else. There were all sorts of challenges along the way. Many were business related, and some were personal.
On the business side, I developed a huge client in the first five years of my business, and then the 2007 recession hit. Their industry was one of the hardest hit by the recession, so my business took a huge hit.
At about the same time, I had a severe motorcycle wreck. Think Humpty Dumpty. My broken body was care-flighted to the hospital and I spent five weeks in a medically-induced coma so they could put my broken body back together again. I was told at one point I would never get out of bed again, and my wife was told to bring the kids if she wanted them to see me (alive) one last time, and almost no one (but God) thought I would ever be 'normal' again.
Well, I guess I'm still not normal. I'm a living miracle! People who meet me now would never know what I have gone through, and my business is bigger than ever.
Alright – so let's talk business. Tell us about PeopleRight – what should we know?

In short, we are job fit gurus. We help hiring managers and senior executives improve their odds of hiring future top performers because we can measure what makes their current top performers unique, and measure whether their candidates have those attributes. We measure what works, and show business leaders how to use that information to increase the performance/productivity of their team.
We share in the risk with our clients, meaning we prove our stuff works each step of the way. I am most proud of how many clients (over 95%) continue to use us after the pilot studies are completed. And my clients who have amassed the most data (about their people) have the most compelling results.
But it is just not abut the company's success. From my own career experience, I know how much more fulfilling and rewarding it can be when a person is working in a role that fits how they are wired. So, what we do is a win-win for the company and for its employees – because the employees are more likely to be in roles that match their strengths. This business is the perfect match for me because it lets me use my technical and data-driven skills to improve job and career fit for not only employers but also their employees.
And to be able to take these results and work with young adults in their career planning, well, it doesn't get much better than that.
Any shoutouts? Who else deserves credit in this story – who has played a meaningful role?
My wife Vicki has been my biggest supporter. We just celebrated our 30-year anniversary last year, and I could have never done all of this without her. My mom also loaned me money in the beginning to kick-start my business.
I have had numerous business people help me along the way. Coaches, peers, friends, and many advisors. I am currently working with Rich Allen as my Business Coach, and he has been a real blessing. Bernie O'Donnell and Brenda Daniel both helped me learn the business, and ran my business for me while I was flat on my back in the hospital. Scott Covington (Credera) has a mentor, cheerleader, and client along the way, and Bruce Packard (Riney Packard LLC) was a huge help with legal support. George Dearing has been great in keeping my business systems up and running.
Click here to see view the article on Voyage Dallas:
http://voyagedallas.com/interview/meet-mike-mccormack-peopleright-north-dallas/